Saras-3D App Installation Guide for Windows 10 OS
Things required before you proceed:
•The Windows laptop must be running Windows 10 and have minimum 8 GB RAM.
•The Windows device must be connected to the internet throughout the installation process
Installation:
Step 1: Open the box received from Saras-3D. Insert the USB card reader into the laptop/Desktop on which you want to run application.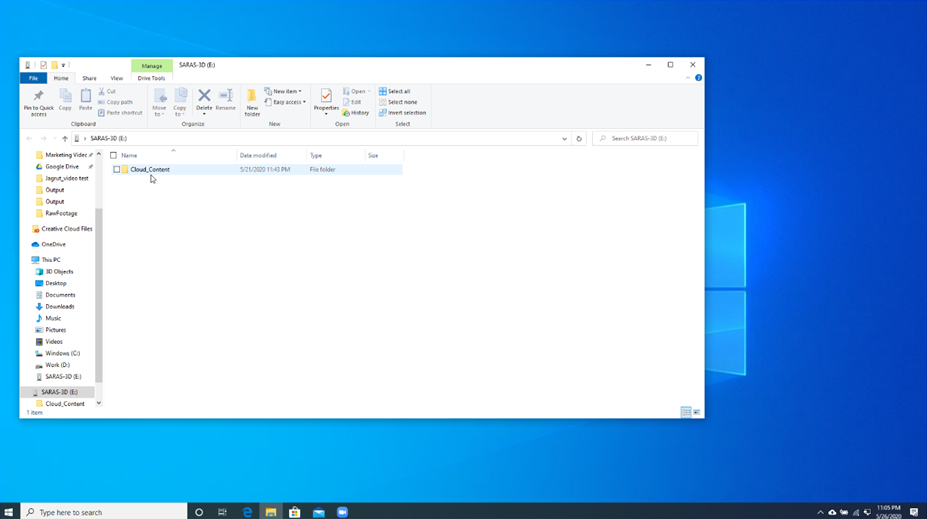 Step 2: Open the drive from "This PC" & Open the folder "Cloud_Content" from it.
Step 3: Copy & Unzip the file named as "Saras3D_Release-production-20965-39.zip".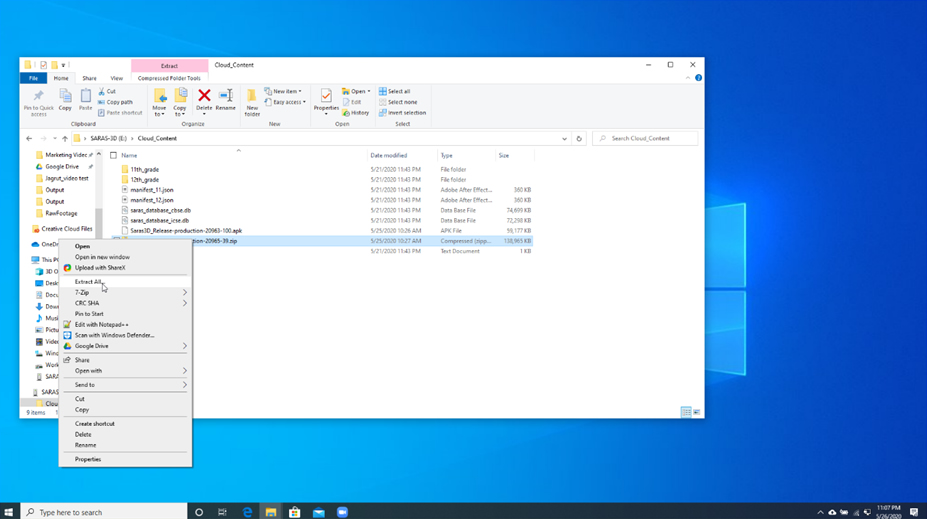 Step 4: You will see a pop up that says to select destination and extract files. Click Next.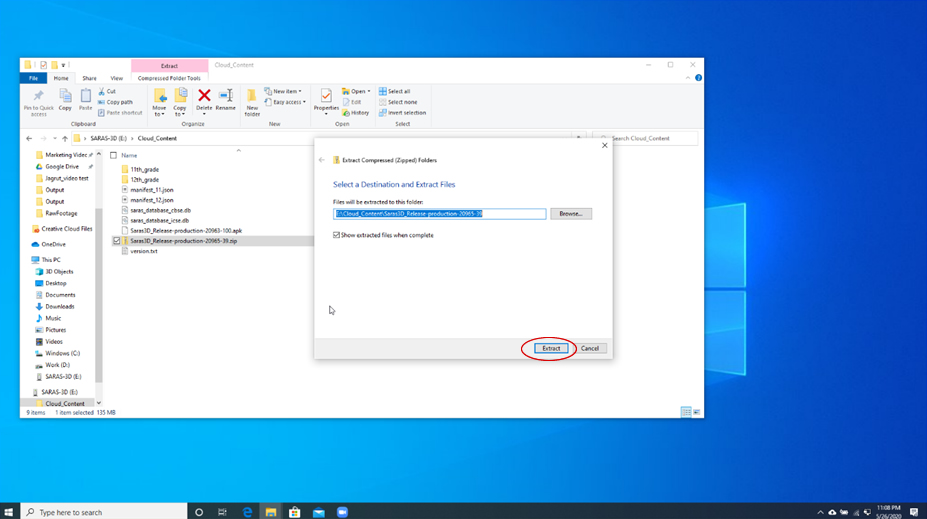 Step 5: Open the file Saras3D_Release-production-20965-39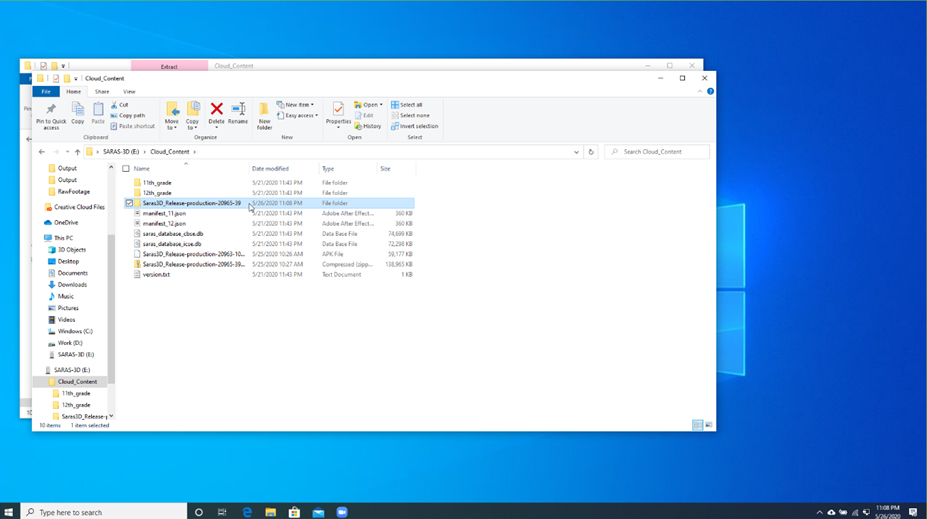 Step 6: Double click on the file named as "Saras3DWindows_Release.msi".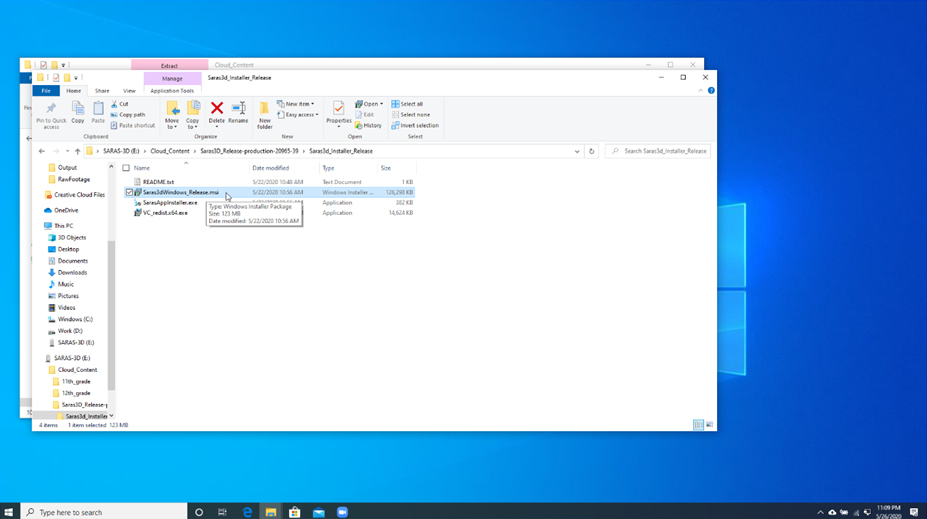 Step 7: A pop up will appear to ask you whether you would allow the app make changes to your device. Click Yes.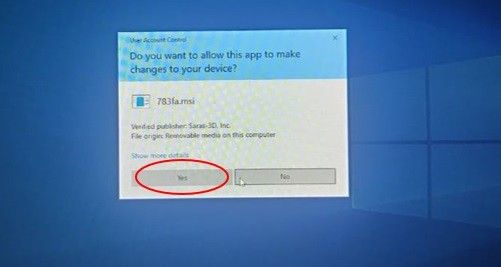 Step 8: You will then see the installation wizard appear. Click Next.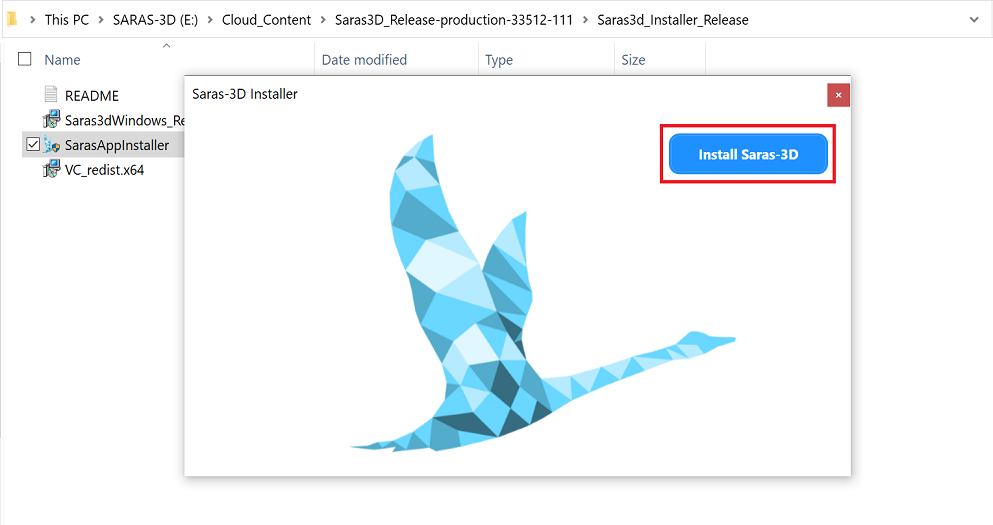 Step 9: You may see a pop up that will ask you if you can allow this app from an unknown publisher to make changes on your device. Click Yes.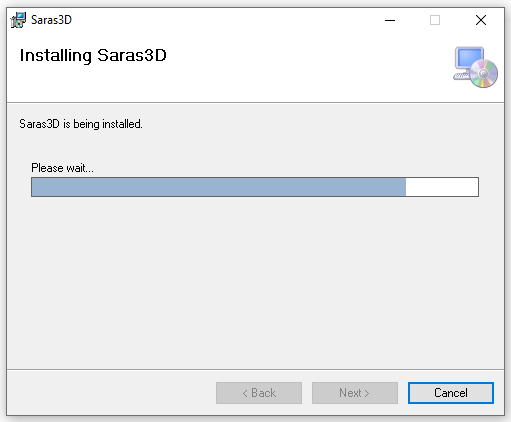 Step 10: You will then see the Device Driver Installation Wizard appear. Click Next.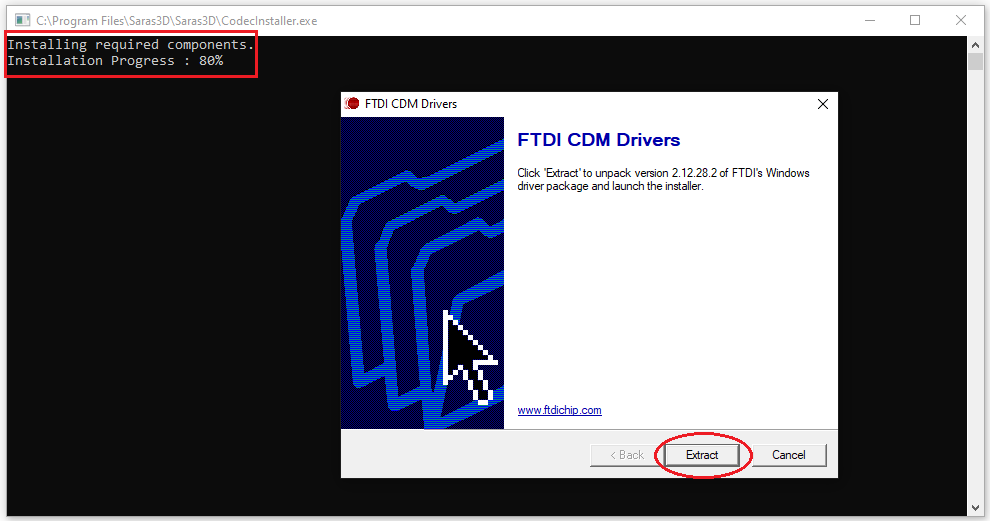 Step 11: You will then see a dialog box that will allow you to extract necessary drivers. Click on Extract.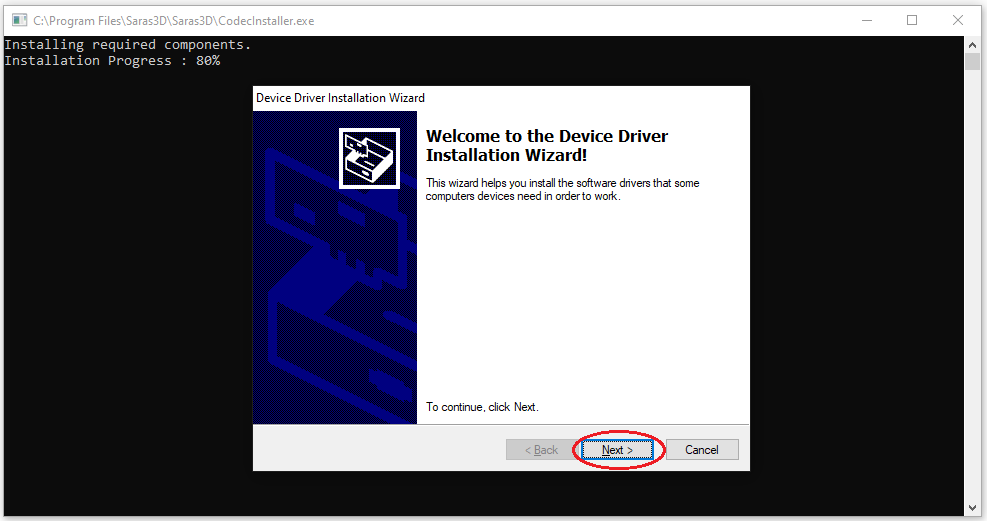 Step 12: A second dialog box will appear for the License agreement. Please read and click I accept this agreement and Next.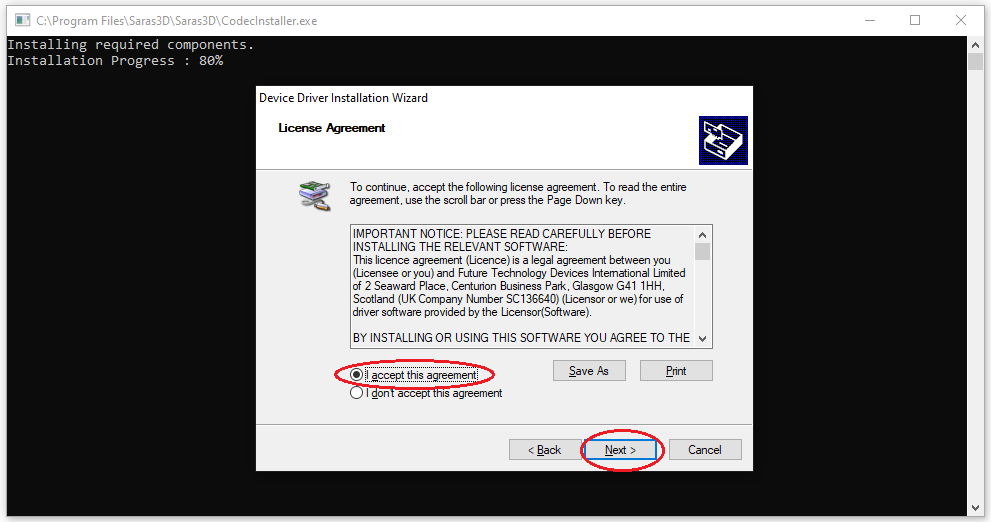 Step 13: The Device Driver will finish installing. Click Finish.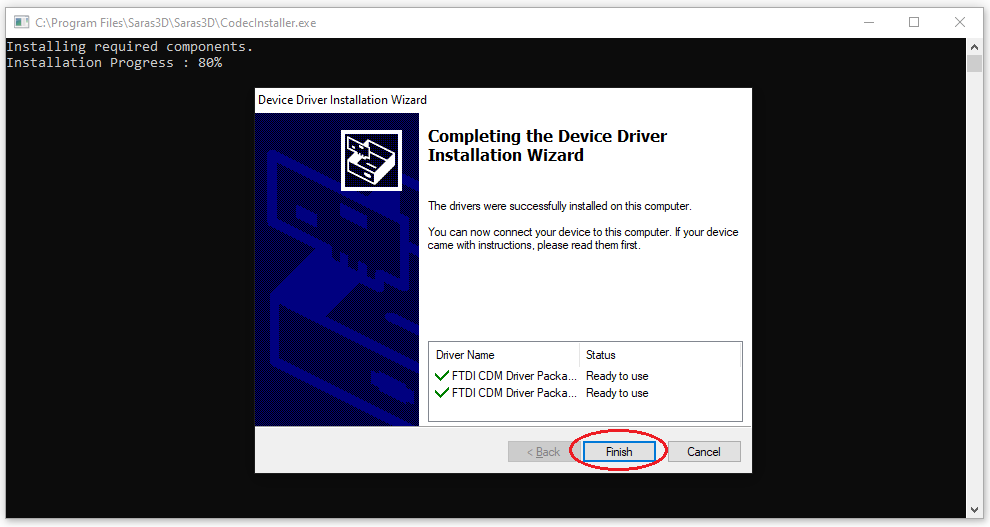 Step 14: The Saras-3D app Installation will be complete. Click Close.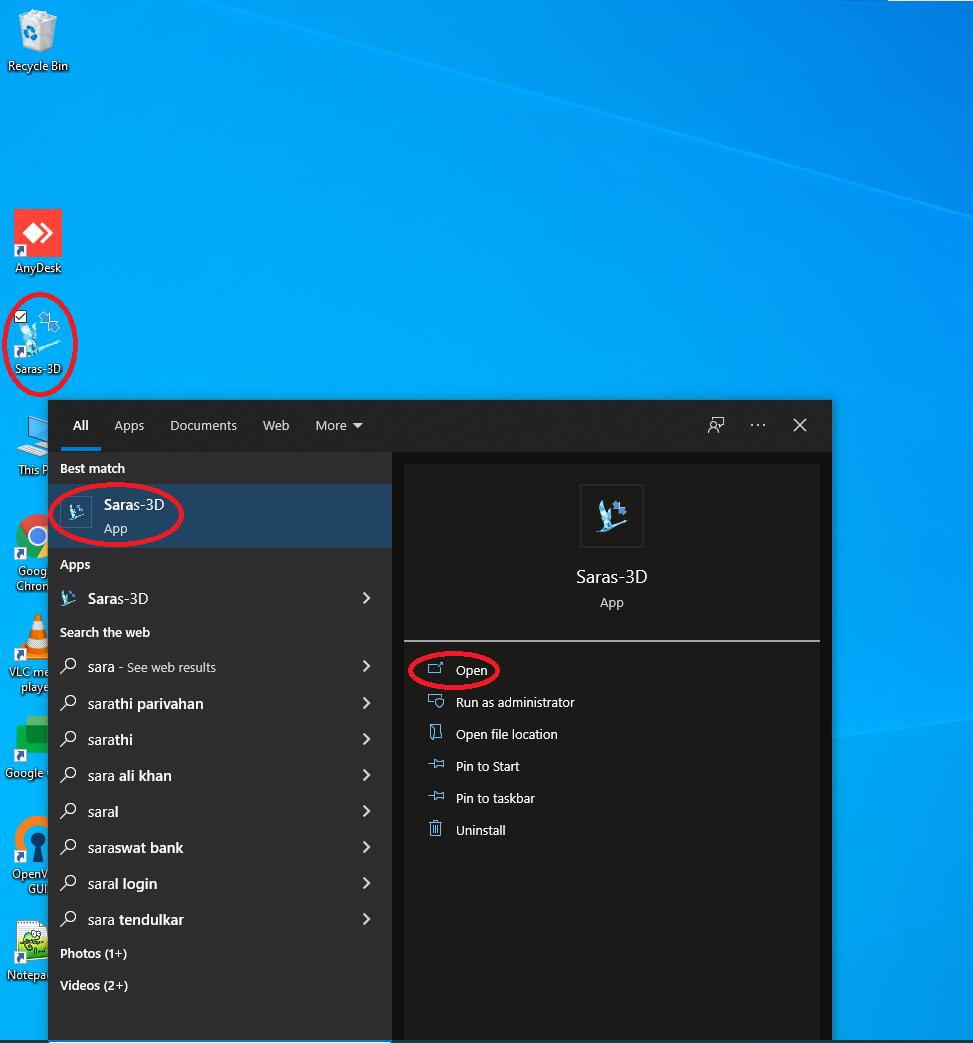 Step 15: Go to the Start Menu and Click on the Saras-3D app. Or alternatively you can click on the Saras-3D icon on your desktop.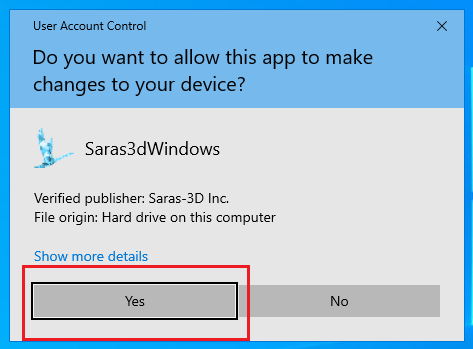 Step 16: You will see another pop up asking to allow Saras-3D to make changes to your application. Click Yes.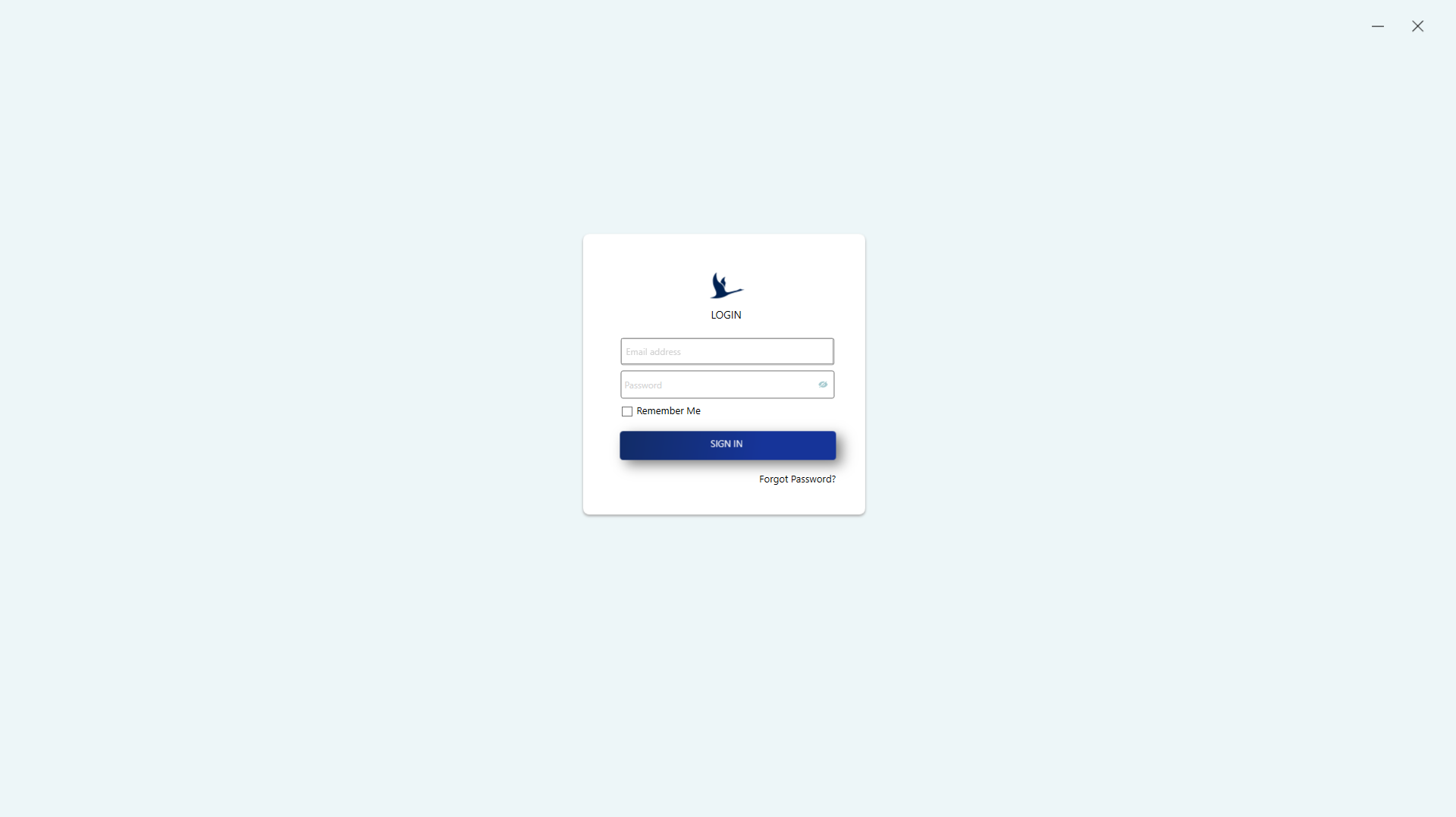 Step 17: You may see a popup that Windows Defender Firewall has blocked some features. Click Allow Access.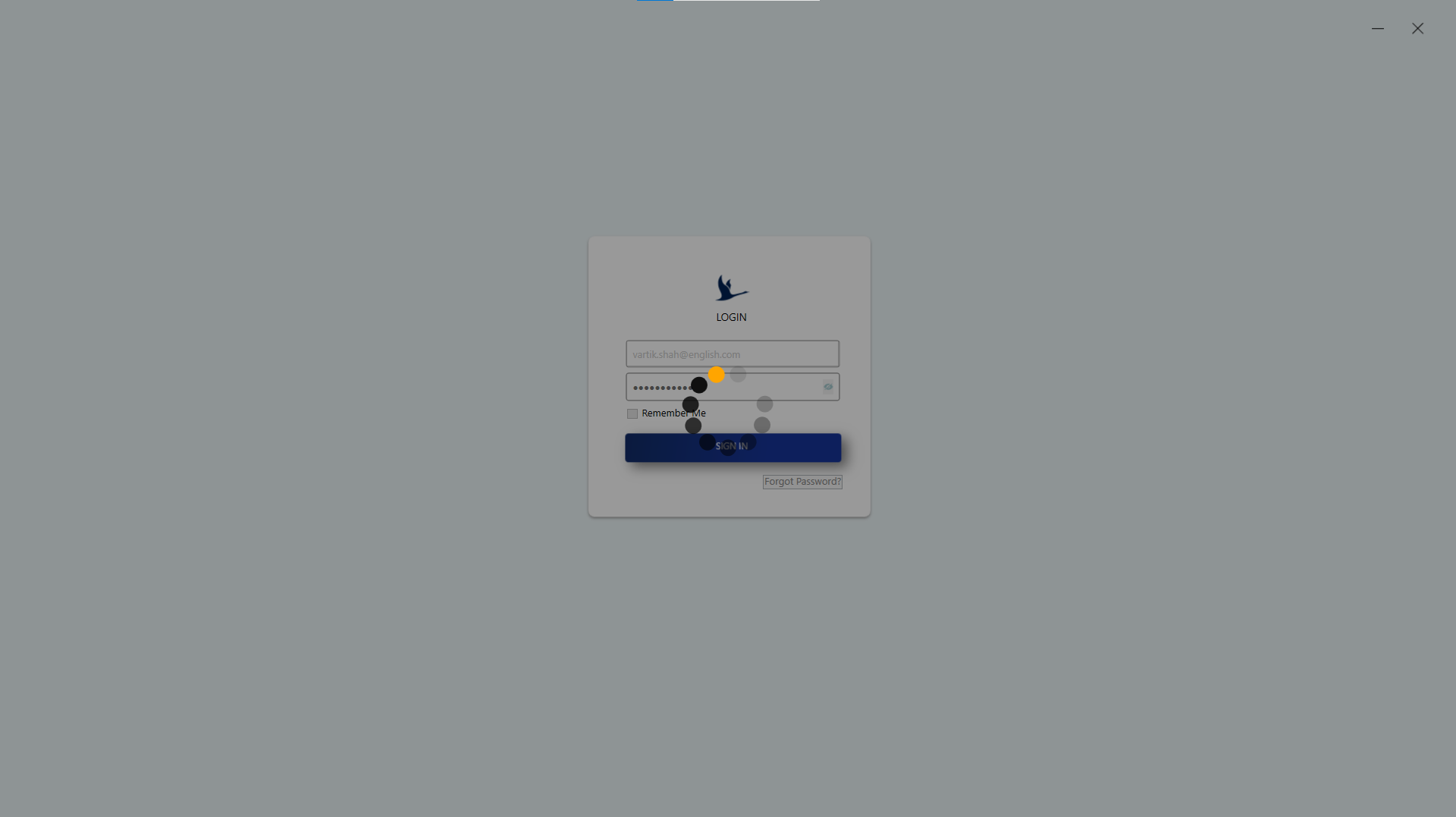 Step 18: Enter login and password.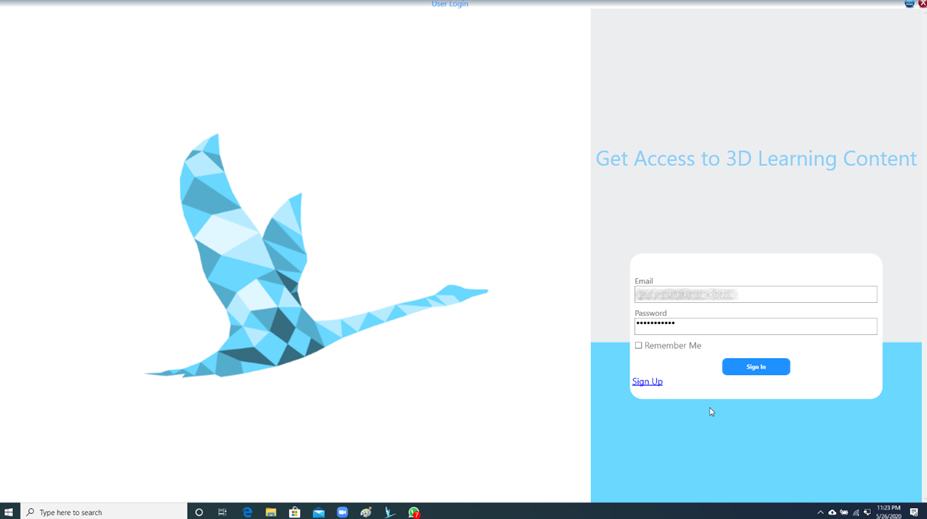 Step 19: You will see greyed out images of the content. You will need to click on the subscription that you have purchased. A popup will appear that will ask you to activate your subscribed content.
Step 20: You will see a pop up that says that your subscription is not yet activated. Would you like to activate? Click Yes.
Step 21: The application will load your content, and you will be able to access the app's features. You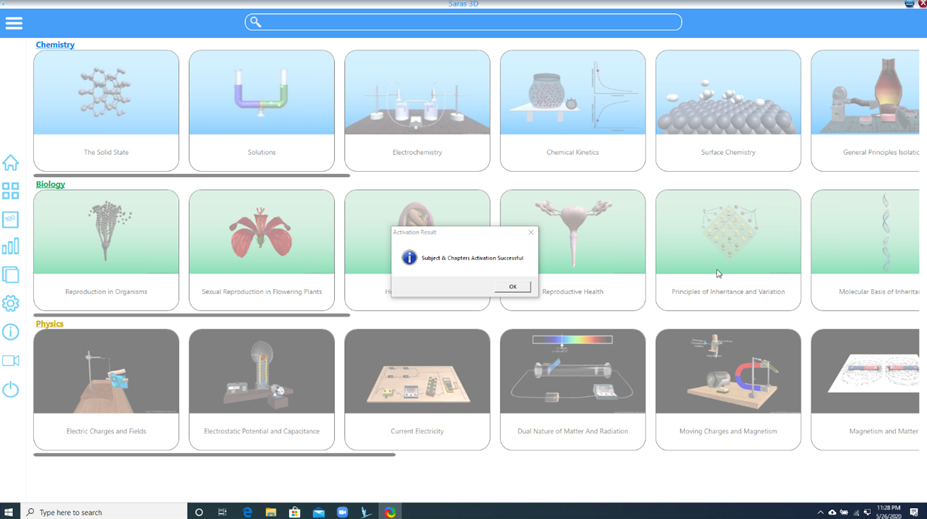 should see the subject that you activated are no longer greyed out.
Step 22: When the subject is activated it will no longer be greyed out; see chemistry below compared to biology and Physics.
Step 23: As you click on a chapter from each subject that you have purchased you will see it also in full color. For example, if you had purchased Chemistry and Biology and Physics then your screen would appear as below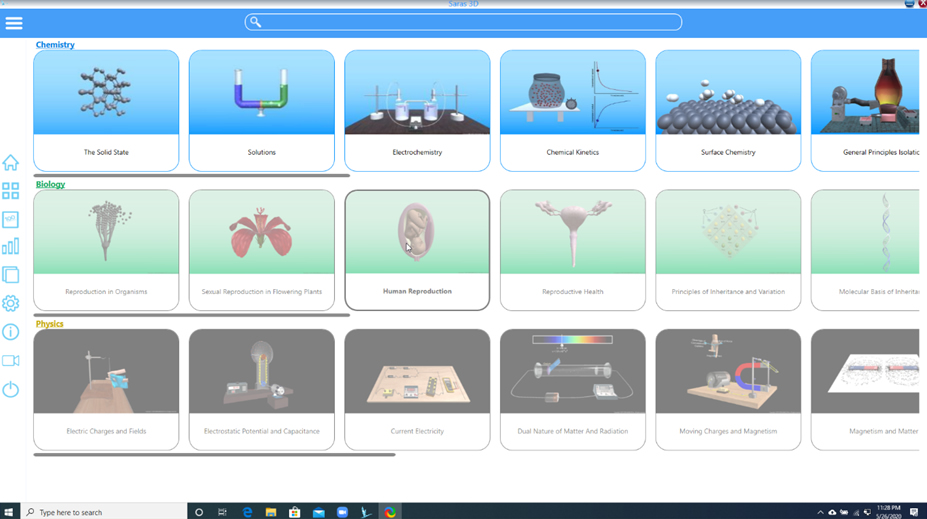 We are always eager to hear from you. For any query or feedback, please write to us at reachus@saras-3d.com or call toll free number 1800-1020-640